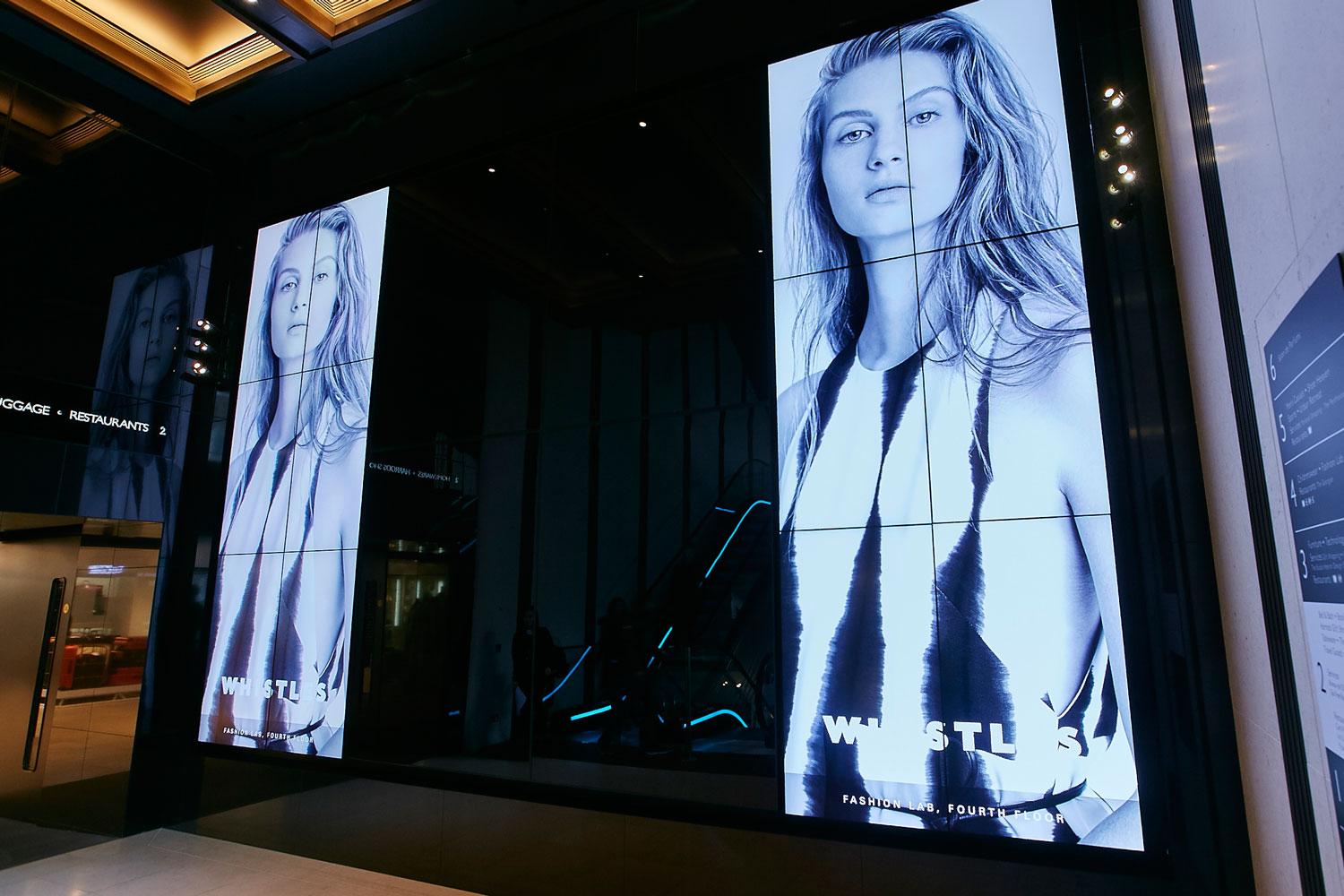 In the fast paced retail environment, today's display technologies allow retailers to deliver visual engagement and more immediate messaging to the shopper. VIVID's expertise ensures the latest technologies create the desired store experience, integrating with its environment, architecture and IT infrastructure. Examples include Mega display walls for Retail Theatre, High Bright window displays for visual merchandising, fitting room displays, way-finding assets, store directories, point of sale and smaller display points for personal shopping and click and collect.
Our technology expertise: Indoor and Outdoor LED, LED Video Walls, LCD Video Walls, OLED Video Walls, 4K UHD, Curved OLED, Projection Mapping , High Bright Displays, Modular Displays, Digital Advertising Screens.
Interactive Solutions are at the heart of retail engagement, with increasingly tech savvy shoppers expecting a more personalised, more dynamic shopping experience. VIVID recognises the need to deliver real-time customer engagement, through true omni-channel seamless experiences where shoppers have quick access to information on products and services whether in store, online or on the go. For its clients, VIVID ensures full integration with a store's CRM and CMS platforms.
Our technology expertise: Multi-Touch Displays, NFC, RFID, Proximity Sensors.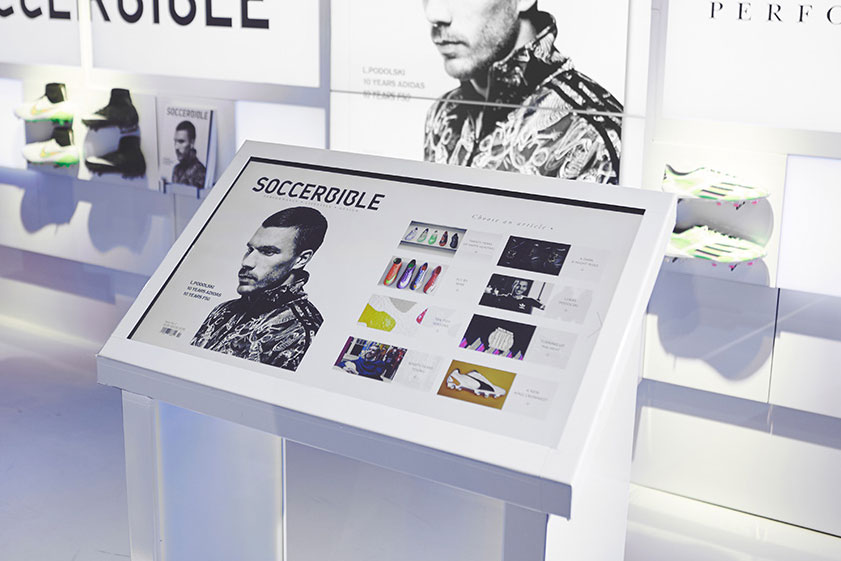 INTERACTIVE EXPERIENTIAL SOLUTIONS
It is vital that retailers have a clear mobile strategy that engages with today's shoppers and most importantly connect to tomorrow's. VIVID provides the expertise in delivering the technology required for "2030" shopping. Mobile platforms provide a win-win for both the retailer and the shopper. From way finding to personal shopping, loyalty and payment, personalised media, music and "gamification", retailers must ensure they build a competitive and future proof mobile platform.
Our technology expertise: Charging Stations, Multi-Platform Apps, Wireless Technologies, Wi-Fi Coverage and Planning, Geofencing, Beacons, Augmented Reality, Virtual Reality.
As retail outlets increasingly compete for customers, the advantage of providing a unique and customised in store experience is more important than ever. Well designed, well implemented and well maintained audio systems in the retail environment, whether standalone or as part of a converged technology system, can deliver key benefits to the retailer, in-turn benefiting the sales process by increasing the time customers spent in store, time spent browsing, influencing consumer opinions and the perception of particular brands. VIVID's team of Acoustic experts will scope out the store's infrastructure, the client's needs and objectives, and recommend or design the right audio solution.
Our technology expertise: In Store Music Systems, Background Music Systems (BGM), Paging, Emergency Voice Evacuation, Event Space and in-store announcements, Audio Integration.
COMMERCIAL SOUND SYSTEMS
& BACKGROUND MUSIC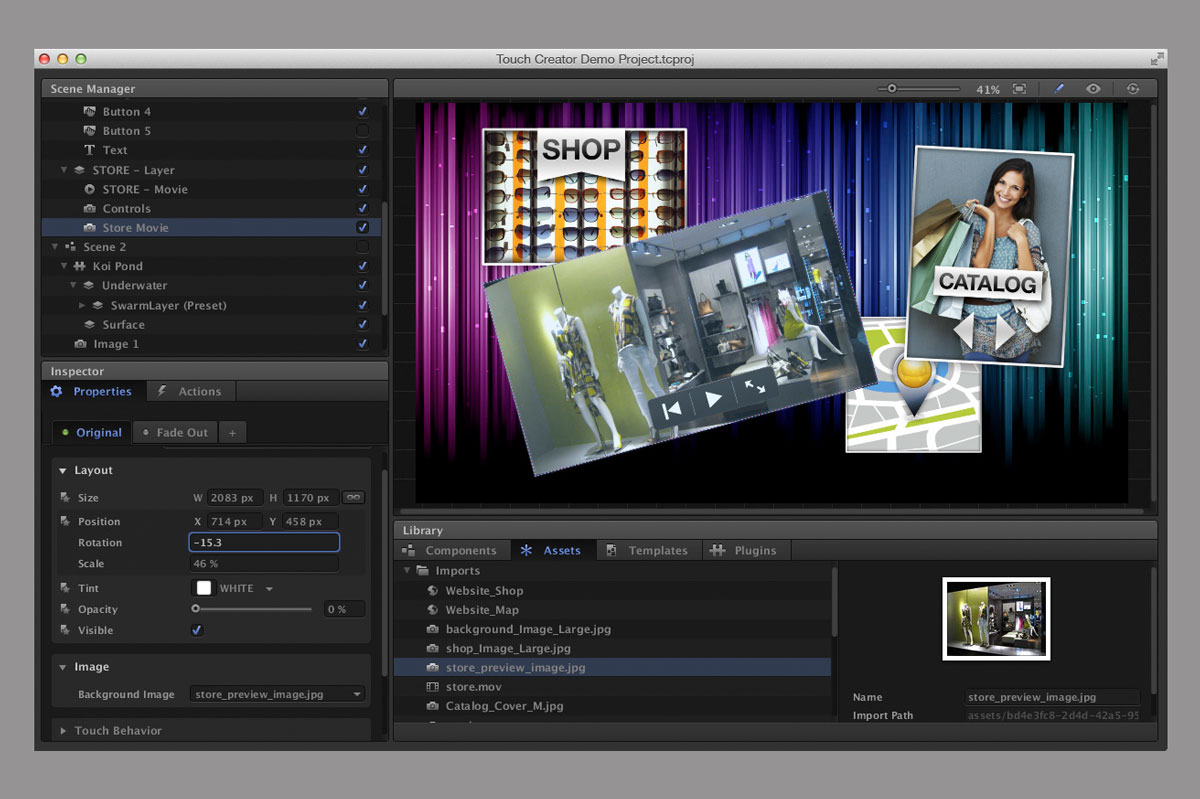 IT, CMS & MEDIA PLATFORMS
Information Technology has evolved from a backroom function that facilitates business into a key consideration for retail brands looking to capitalise on digital content. As customers choose to use mobile devices - and social platforms - to manage and improve how they live their life, it is crucial IT infrastructures are able to support current demands, as well as future ones. VIVID will deliver a range of signage and media systems, including bespoke solutions. As a digital partner, VIVID will work with the brand or store's IT departments to ensure the correct platforms are in place.
Our technology expertise: Digital Strategy, Signage and Media Systems, Platforms and Device links that connect to the IT systems, such as In Store Media, ERP, CRM, CMS, Mobile, Wi-Fi Access, Web, Apps.